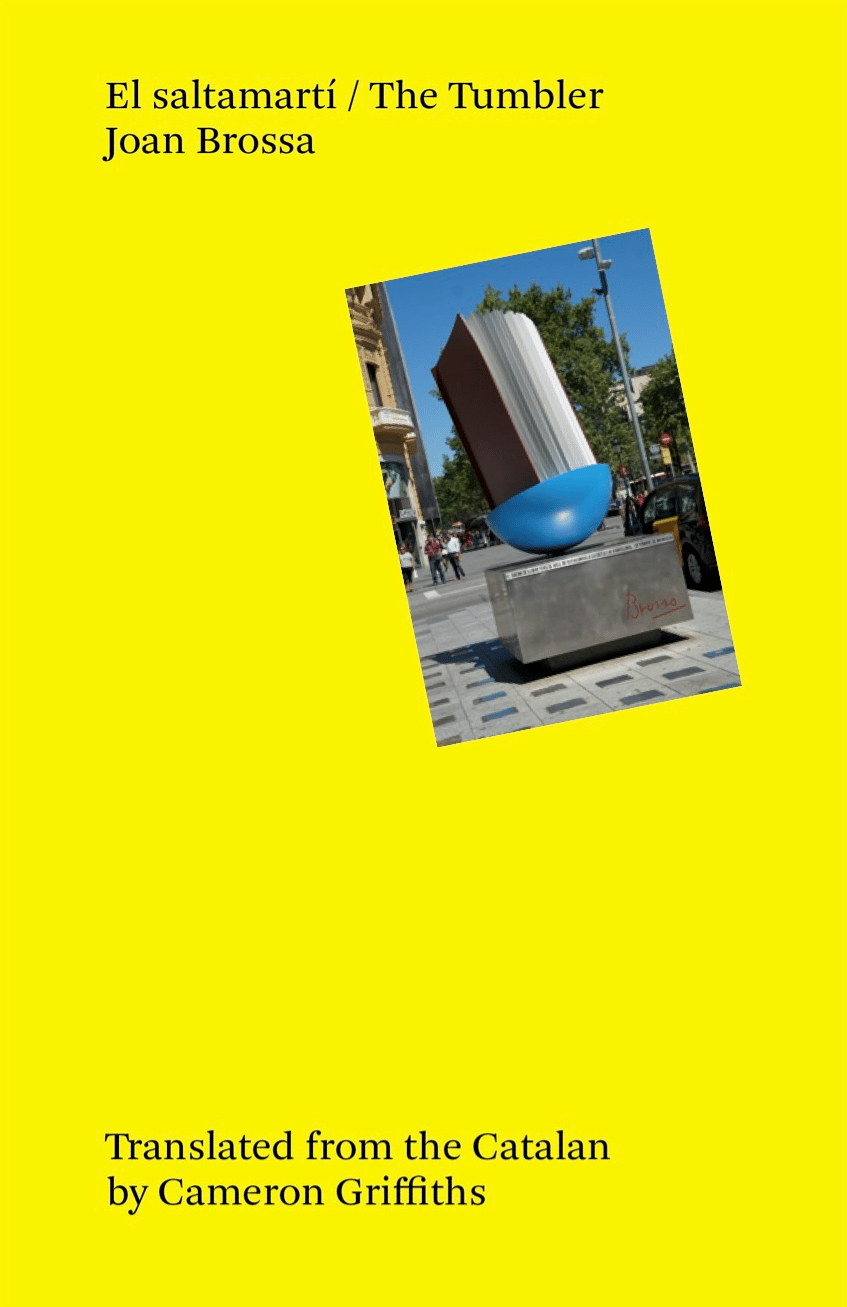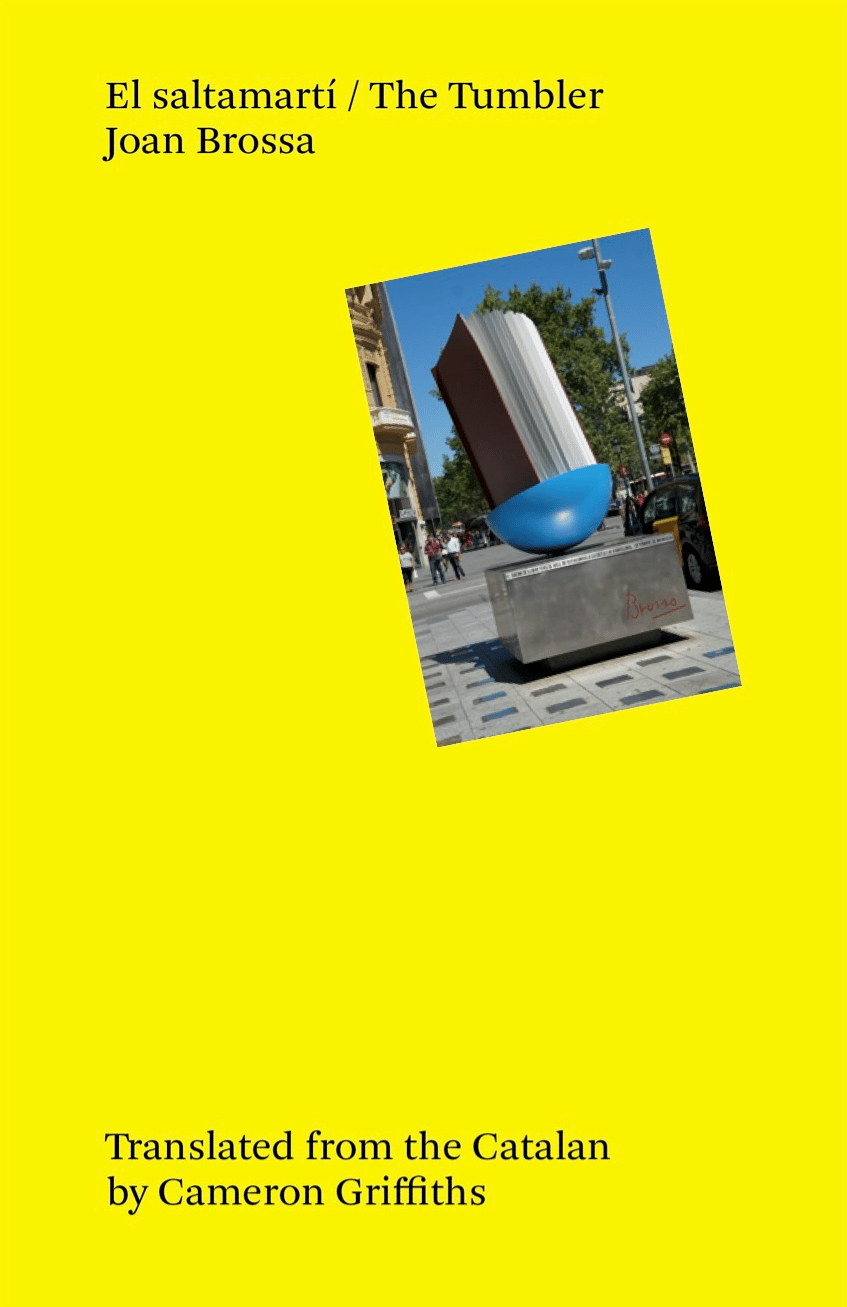 Joan Brossa, El saltamartí (at Paseo de Gracia & Gran Via de les Corts Catalanes)
£17.50
ISBN: 978-1-8380200-1-9
333 pp / 140 x 216mm
Translated by Cameron Griffiths
Designed and typeset by Traven T. Croves
15.04.21
The first complete English-language translation of a full collection by Catalan poet, playwright and artist Joan Brossa, published in a bi-lingual edition by Tenement Press.
This first-time English translation of El saltamartí—a collection of poems written in 1963 and first published in 1969—presents a convergence of Joan Brossa's critical and cultural concerns. Charting his growing sense of social commitment and support of Catalan independence, freedom stands as both Brossa's primary subject and conceptual framework throughout this collection. El saltamartí is an anti-clerical and anti-authoritarian work that brings together verse vignettes and visual poems to revivify the proverbial, often with comic and subversive effect. Brossa plays with image, iconography and intimation as both verbal and visual elements vie for our attentions across these pages as—always the innovator—Brossa evinces a manifestly accessible and archly political poetry that demands our critical and creative participation.
100 first editions will carry a cover sticker featuring Brossa's 'Homenatge al Llibre' (1994); a public sculpture that sits at the intersection of Paseo de Gracia and Gran Via de les Corts Catalanes, Barcelona, and commissioned by the city's Guild of Booksellers; © Mireia Miranda, 1994; reproduced by arrangement with the Fundació Joan Brossa.