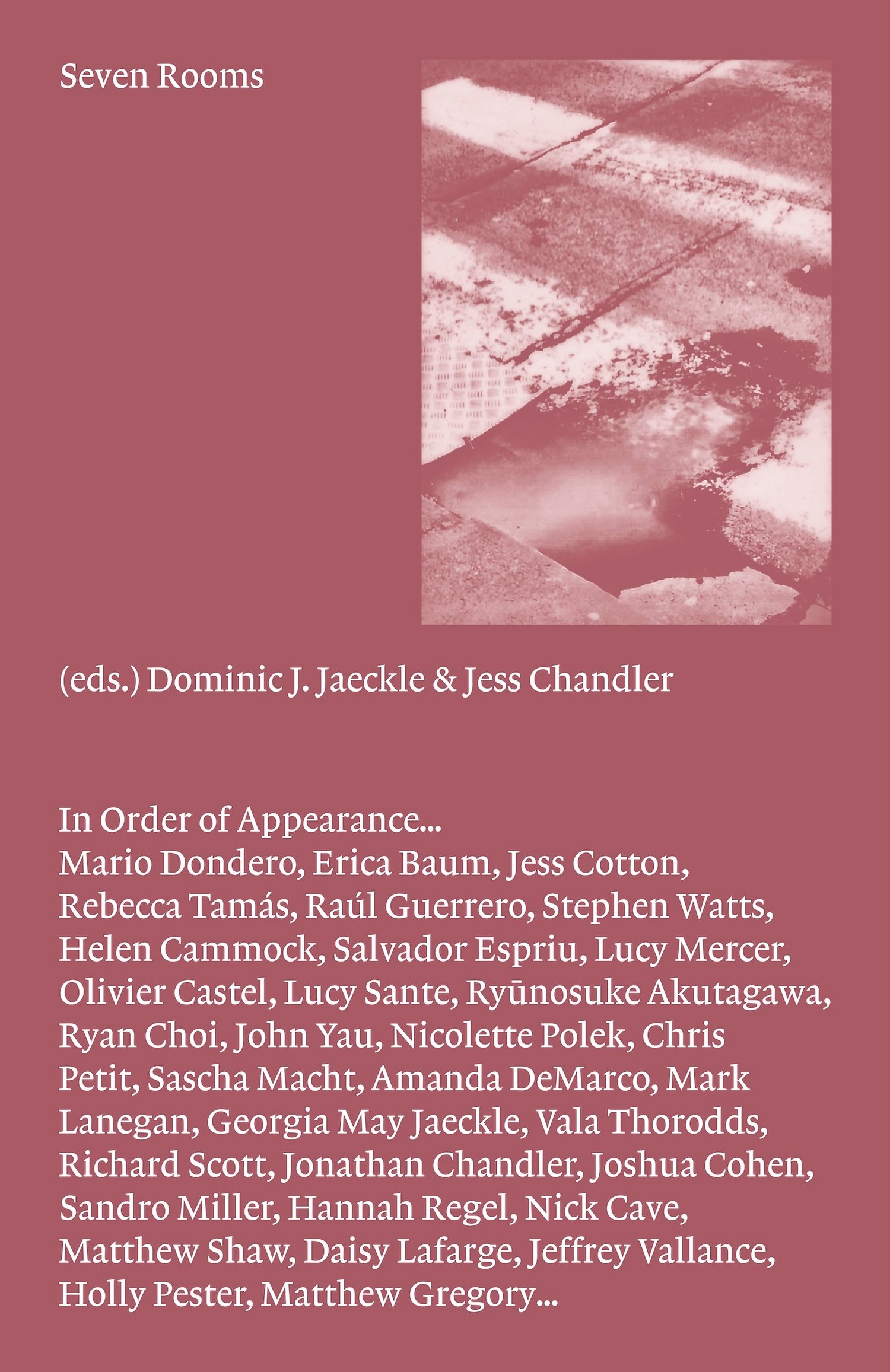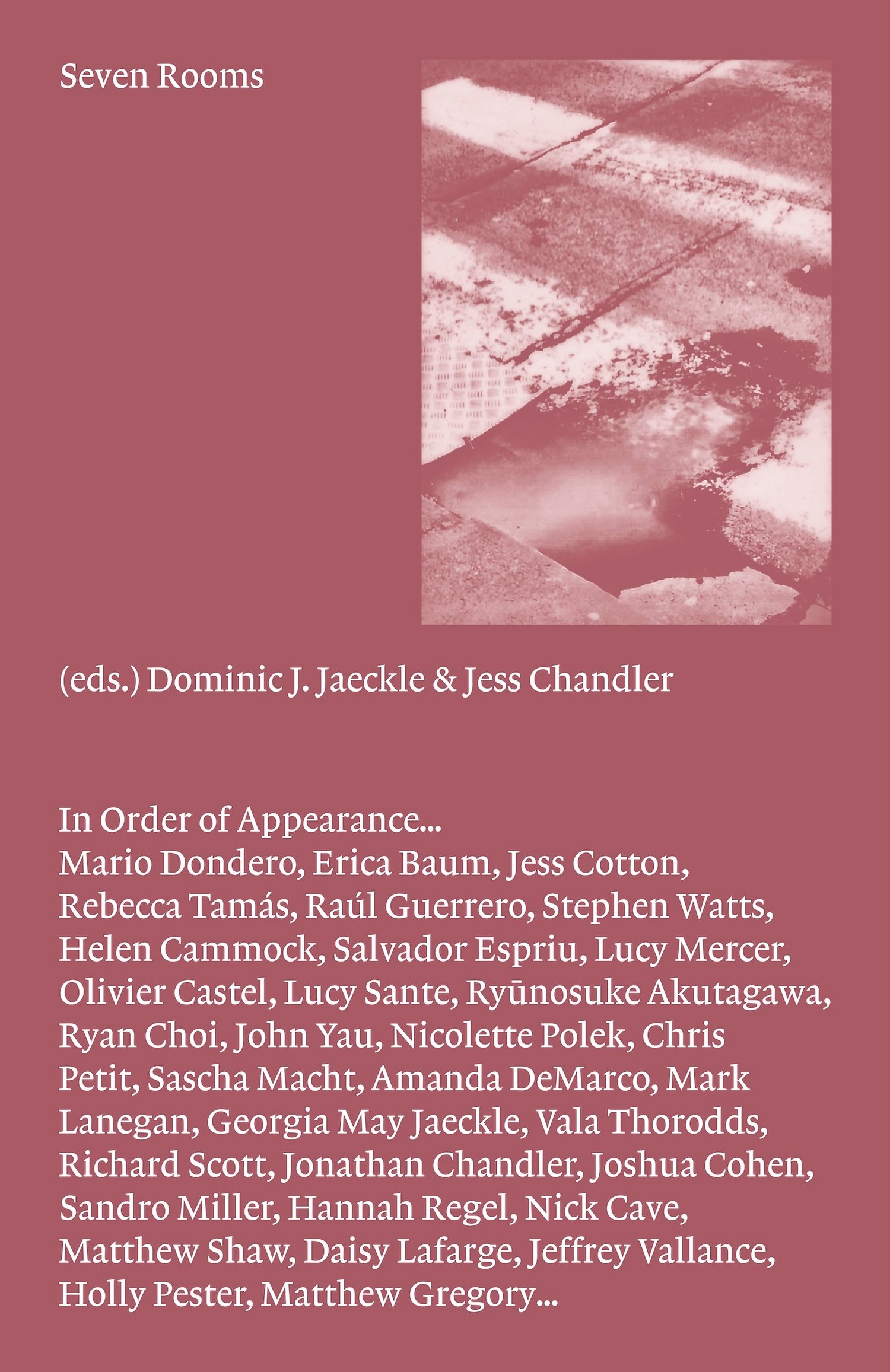 Seven Rooms
£20.00
Edited by Dominic J. Jaeckle & Jess Chandler
ISBN: 978-1-913513-46-7
456pp / 156 x 234mm
Designed & Typeset by Traven T. Croves
19.10.23
"A hotel is defined by its inhabitants," runs Hotel's tagline. If Hotel itself were a concrete edifice, it would be more like Fear and Loathing in Las Vegas's Circus-Circus than the Grand Budapest, despite its tasteful, clean exterior. Its commitment to "new approaches to fiction, non-fiction and poetry" promises all manner of havoc. It is not the only journal committed to literary innovation, but it is among the best.
Camille Ralphs, The Times Literary Supplement
See here for further word on this title, & preorder a copy direct from Prototype, here
•
Seven years following the publication of Hotel #1 (2016), and in tribute to the cessation of the "paper hotel" with the publication of Hotel #7 (2021), Seven Rooms—a collaborative publication from Tenement Press and Prototype Publishing (a collaboration necessitated by Hotel's longstanding dedication to collaboration itself)—is a document of the project's unerring commitment to pioneering creativity, literature's idiosyncrasies, and shared space; to new approaches to fiction, non-fiction, and poetry.
Forthcoming Autumn '23 in a limited edition—edited by Tenement's Dominic J. Jaeckle, Prototype's Jess Chandler, and designed and typeset by Traven T. Croves (Matthew Stuart & Andrew Walsh-Lister of Tenement, Prototype, and Bricks from the Kiln)—Seven Rooms will feature works by (in order of appearance) ...
Mario Dondero
Erica Baum
Jess Cotton
Rebecca Tamás
Stephen Watts
Helen Cammock
Salvador Espriu
Lucy Mercer
Lucy Sante
Ryūnosuke Akutagawa
Ryan Choi
John Yau
Nicolette Polek
Chris Petit
Sascha Macht
Amanda DeMarco
Mark Lanegan
Vala Thorodds
Richard Scott
Joshua Cohen
Hannah Regel
Nick Cave
Daisy Lafarge
Holly Pester
Matthew Gregory
Olivier Castel
Emmanuel Iduma
Joan Brossa
Cameron Griffiths
Imogen Cassels
Hisham Bustani
Maia Tabet
Raúl Guerrero
Velimir Khlebnikov
Natasha Randall
Edwina Attlee
Matthew Shaw
Aidan Moffat
Lesley Harrison
Oliver Bancroft
Lauren de Sá Naylor
Will Eaves
Sandro Miller
Jim Hugunin
Levina van Winden
Aram Saroyan
Glykeria Patramani
Will Oldham
Antonio Tabucchi
Yasmine Seale
Elizabeth Harris
Nina Mingya Powles
Isabel Galleymore
Jason Shulman
Jeffrey Vallance
Preti Taneja
Stanley Schtinter
Wayne Koestenbaum
Sophie Seita
Ralf Webb
Jonathan Chandler
Iain Sinclair
SJ Fowler
Cass McCombs
David Grubbs
Agustín Fernández Mallo
Pere Joan
Thomas Bunstead
Adrian Bridget
John Divola